The Defining role of the Communist Party for the Social and Political Processes: Setting up the Reasons
Keywords:
District Committee, Trade Union, Collectivization, Great Terror, objective assessment
Abstract
In the present Research, based on the study and analysis of archival materials, there  is presented   the social and political situation in  Adjara region in the 30s of the 20th century.
A number of archival materials in the study are entering scientific literature for the first time. During the research period, new details were revealed, which clearly present the difficult political situation that existed during the period of the "Great Terror" in Adjara. Critical analysis of the history of the given period is very relevant for the further state development of independent Georgia. Reassessing the Soviet past is one of the most important issues for modern Georgian historiography. Our goal is to make a modest contribution to this cause. The The work discusses the importance of the role of the Communist Party. The difficult political situation in the region is established on the basis of archival materials. The presented research study  discusses the decisions made at the conferences of the local organization of the local Communist Party on the process of rural collectivization, as well as the issue of cleansing the party of "unreliable elements" and others.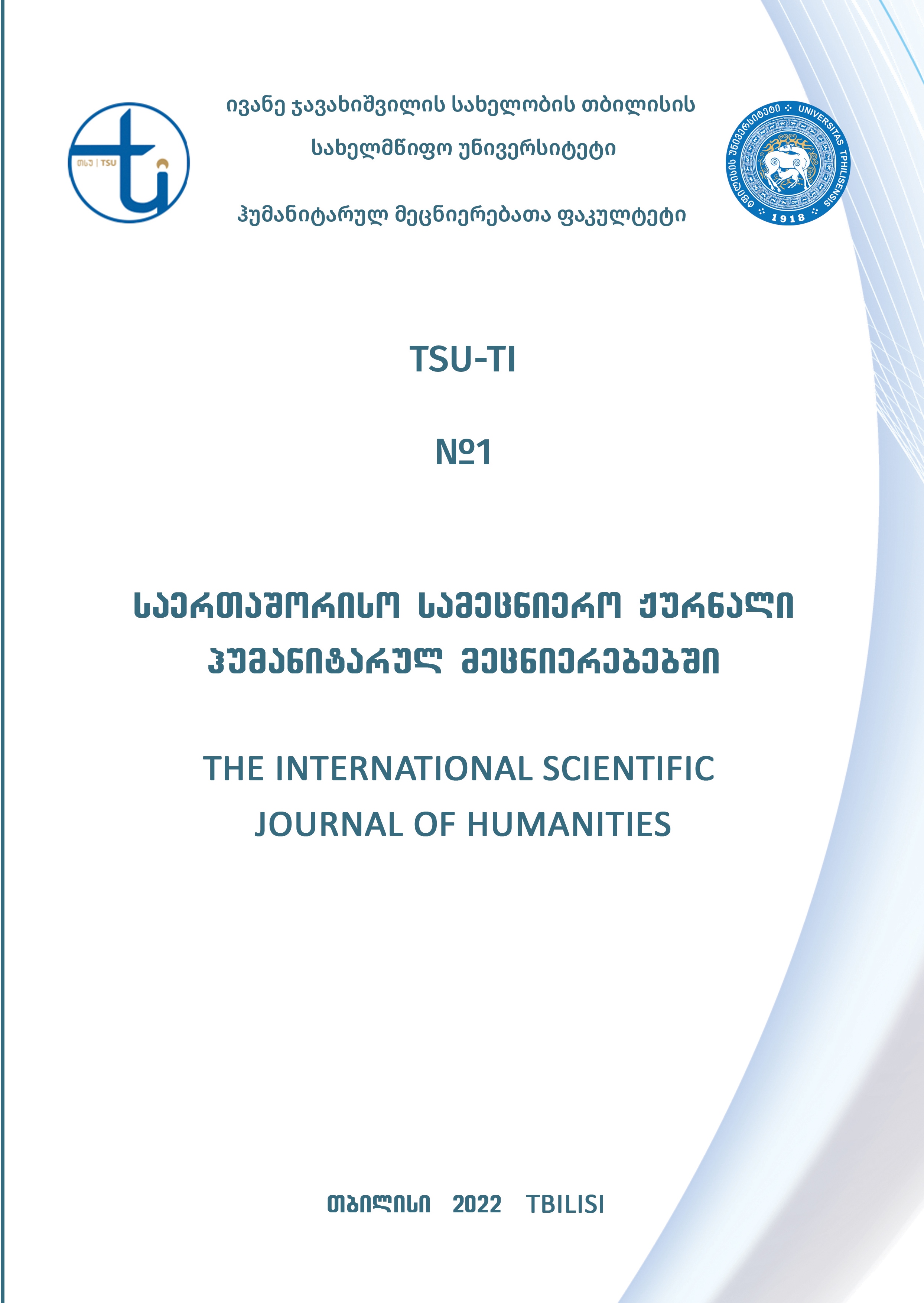 Downloads
How to Cite
Levan Samsonia. (2022). The Defining role of the Communist Party for the Social and Political Processes: Setting up the Reasons. TSU-TI — THE INTERNATIONAL SCIENTIFIC JOURNAL OF HUMANITIES, 1(1). https://doi.org/10.55804/TSU-ti-1/Samsonia